If you want to attend one of our events with registration at Xing Event, in some cases there are Promo-Codes available - for example for Early Bird Tickets or Speaker Tickets.
First: Insert Promo-Code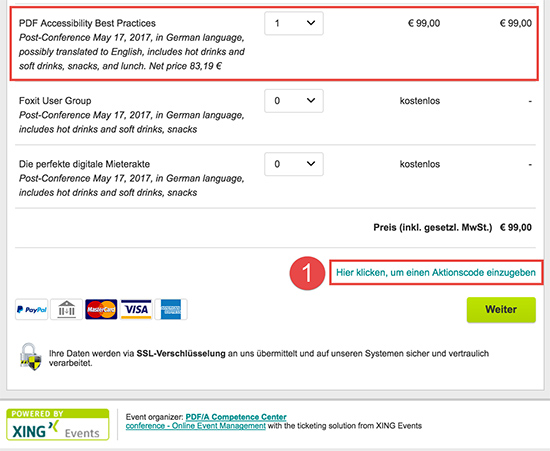 Click the Link "Promo-Code" (1).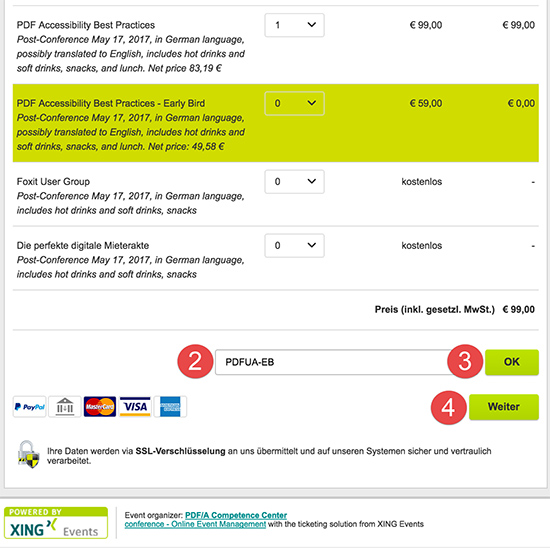 A text field appears. Insert the Promo-Code (2) and confirm by clicking the button OK (3).
Select event
If your input was successful, a new event appears with the new pricing. Select this event by choosing the number of tickets that you want to order. Continue by clicking the button NEXT (4) and complete your registration.