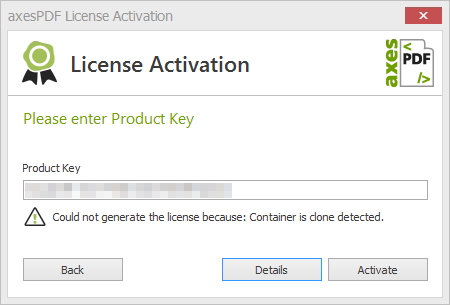 What is the issue?
The cause is that the software was illegally copied. In many cases, it's because a virtual machine has been copied or moved.
How to fix it?
Please follow these instructions:
1. Delete all files in 'C:\Program Files (x86)\Common Files\SafeNet Sentinel\Sentinel LDK\installed\111540'
2. Restart your computer.
3. Try to activate the license with the (previous) product key again.
Keep in mind that the container will go to clone detected state whenever you move the VM around.