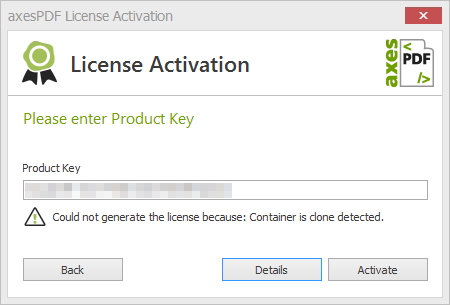 What is the issue?
The cause is that the software was illegally copied. In many cases, it's because a virtual machine has been copied or moved.
The error is related to the licensing system which was used before 04/30/2020.
How to fix it?
It is necessary to switch to our new licensing system. Please contact us via our help center.