What it does
With this feature you can create internal links based on destinations per drag & drop.
Use it for
Creating internal links for example for references, notes or a table of content.
How to use it
You first have to create destinations by using the button Create Destinations in the tab Extras.
Go to the tab Destinations, select a destination and move it per drag & drop to the tag in the structure tree, where you want to nest the link. axesPDF creates automatically a fully screenreader accessible link.
Done!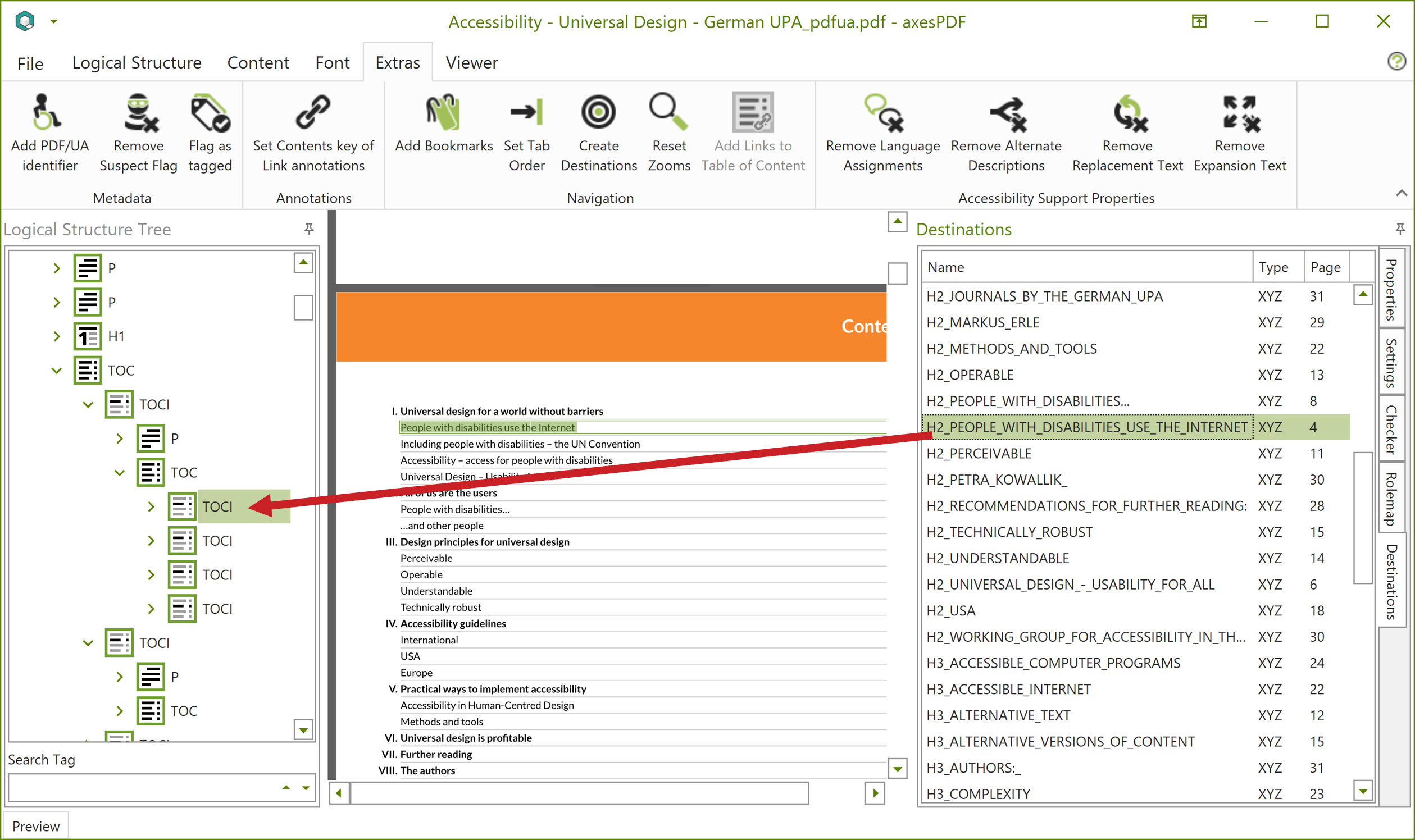 Related checkpoint
WCAG 2
Also see: Web Content Accessibility Guidelines (WCAG) 2
Related reference
DIN-/ISO 14289-1 (PDF/UA)
Also see: ISO 14289 (PDF/UA)
Related accessibility issue
Internal links provide a rich navigation experience for all user. Every user can jump directly to the destination of the internal link. Especially for low vision users internal links are very helpful.
The zoom for every internal link should be set to "custom zoom". axesPDF does this automatically!