What is the issue?
While converting a document the following error occurs: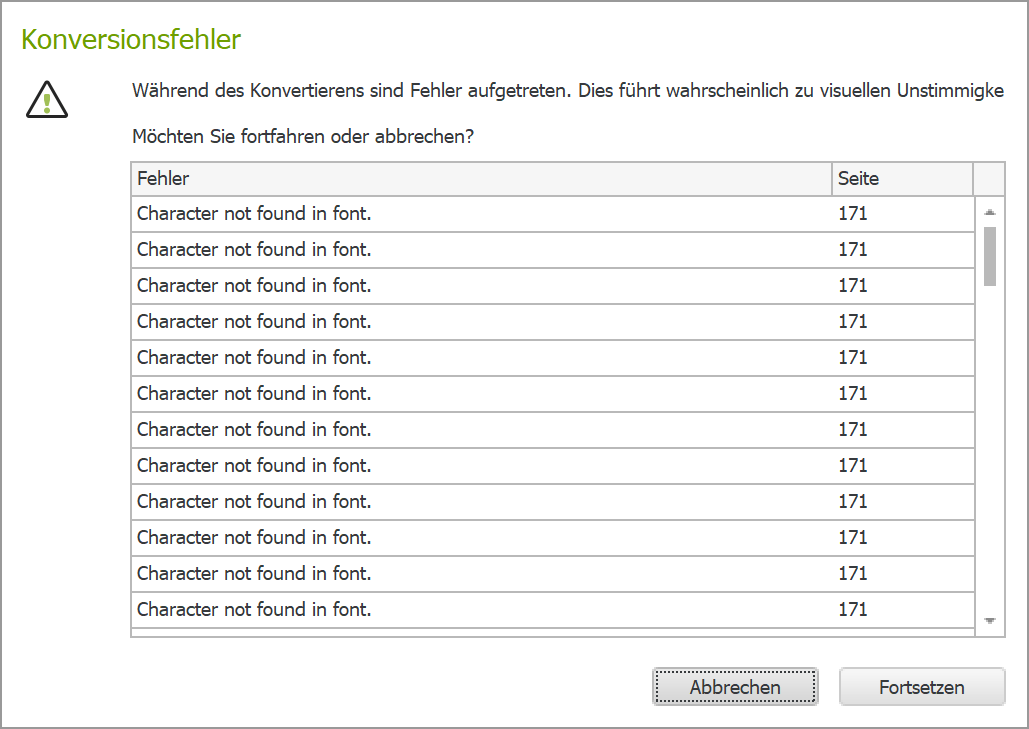 There are characters that could not be found in the respective font. Therefore, there may be visual inconsistencies in the converted PDF document.
How to fix it?
Make sure that all fonts used in the document are correctly installed on your device - it is important that the fonts have been installed with administrator rights.
How to check that all fonts are installed can be found in the article How to determine that all fonts are installed.